"Today my heart is with all my friends in Southern Oregon, those effected by another mass shooting in Roseburg, OR.  I lived in Grants Pass, OR over 26 years, and this shooting happened about 55 miles away from where we lived. So I guess now it can happen anywhere."
I still have many friends who I stay in contact with in Roseburg and Grants Pass since moving temporarily to Arizona. Roseburg is a small town nestled on the beautiful Umpqua River. The community college is like the small community college in my town of Grants Pass, Rogue Community College. These colleges have helped many retrain for new jobs from the failing timber industry. These smaller rural towns are very close-knit communities. Grants Pass is the same way.
I would go up to Roseburg and support those who started Gamblers Anonymous meetings there. It was about 55 miles North from Grants Pass, OR.  I met many wonderful friends and one girlfriend of mine worked in Admin at this college. I didn't hear until late yesterday evening that she is OK. But, I know she is hurting for those precious lives lost yesterday, and still in shock. If I was still living in So. Oregon? I would have been there last night for the 'Candle Light Vigil.'  Why am I sharing all this?
Because my gut tells me that as more information comes out about this tragic shooting? I think will find that the shooter may have had an addiction problem? Or, a Mental Health issue. When are these senseless shootings going to stop? I don't think anyone knows. But what I do think? The gun laws need to be changed, fixed or passed with people who have mental and emotional illness. Not only laws though. That is not enough .. .. ..
There desperately needs to be a conversation about the lack of funding for not only Mental Health services in this country, but also dialogue about funding for Addiction Treatment and Rehab services for FREE for those who need this treatment but can not get it because it is not affordable.
.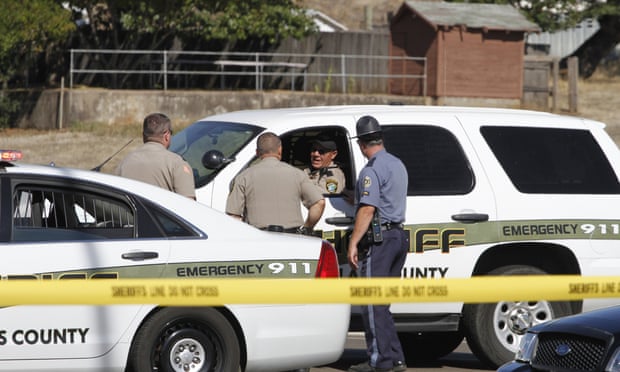 Now since we all know how tragic this shooting was in So. Oregon, so let me write & share from a Faith based tone.
WHY?
Because as I listened to one of the students explain that the shooter made a point to ask each victim if they were a Christian, if they said yes, he shot them." So today I'm certain people may be asking themselves, WHY? Why does God let these tragic shootings happen? Why have I lost a loved one in such a shocking, tragic way? Many will tend to ask these questions. We wonder if GOD is real when these events happen?
As a Christian, a Child of God, and woman of Faith,  I look at this sad event through the eyes of my Faith.
WHY?
It is the only way to see clearly without being angry or have hate, and to put some perspective on such an ugly thing.
Let me say this very LOUD, this shooting, act had nothing to do with GOD.

If we read the book of "Revelations," much of what is going on in our world is coming to pass as this gospel says. Our society in all countries, especially the Middle East with all the unrest, is also coming to pass. Yes, I get angry and sadden by these senseless shootings of innocent people. But we have choices. We could vote in real politicians who will do the will of the people that vote them in? Or, Like President Obama said on CNN, "we as people have become numb and just accept these shootings as the norm."  I surely don't accept it, do you?
.
If you are a believer in God or a Power Greater than ourselves? For me this is God. God does not have a hand in these types of tragic events. When Satan was kicked out of Heaven, he was given the trust deed to earth. These horrific events are the only way that Satan can try to control, hurt and make us feel pain.
Satan can work however he chooses fit in our earthly world. Its his playground, and the only way he knows how to hurt us. So these sad shootings are his works NOT GODS.
When loved ones are taken, either by sad events like this, or by normal circumstance, I feel they have a reason and a purpose in Heaven. True, the ones left behind are the ones who feel the sadness of our loss, but we need to remember, when are loved ones and friends enter heaven? Know this, they are now with Our Father who has brought them into The Kingdom. A place that, even if we could see it from earth, we could not even comprehend the beauty of it in our earthly being. I have faith that it is to spectacular for us here in this earthly realm to get the full scope of what is waiting for us in heaven.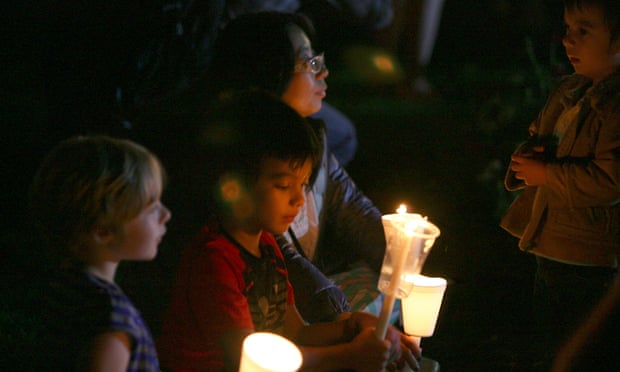 Psalm 23:4
"Yea, though I walk through the valley of the shadow of death, I will fear no evil: for thou art with me; thy rod and thy staff they comfort me."
.


Photos of the 9 people killed at Umpqua Community College in Roseburg, OR on Oct. 1, 2015 (Courtesy photos)
Let us celebrate the lives of the 9 people who were taken to soon. They have earned their "Angel Wings."
Yes, those of us left behind mourn and grieve, but let us not mourn the way they were taken, that would give Satan to much joy. We should celebrate that they now are in The Kingdom with our Father.
In the most beautiful place to be. That is how we should show remembrance.
Let us celebrate all the good they had done, as God would want us to. That is how I choose to feel and think.
Not to think or say, "how tragic this is." That would be giving the 'Devil' what he wants. That is what God and Faith has taught me.
So instead, let us take that Power from Satan, and  let us all say a "Prayer of Thanks" that these souls are now among the living in Christ's Name in Heaven.
They did not die in vain. They died confronting Evil in Gods name. That we can celebrate!
AMEN. . . .
Catherine Townsend-Lyon, Author & Recovery Advocate